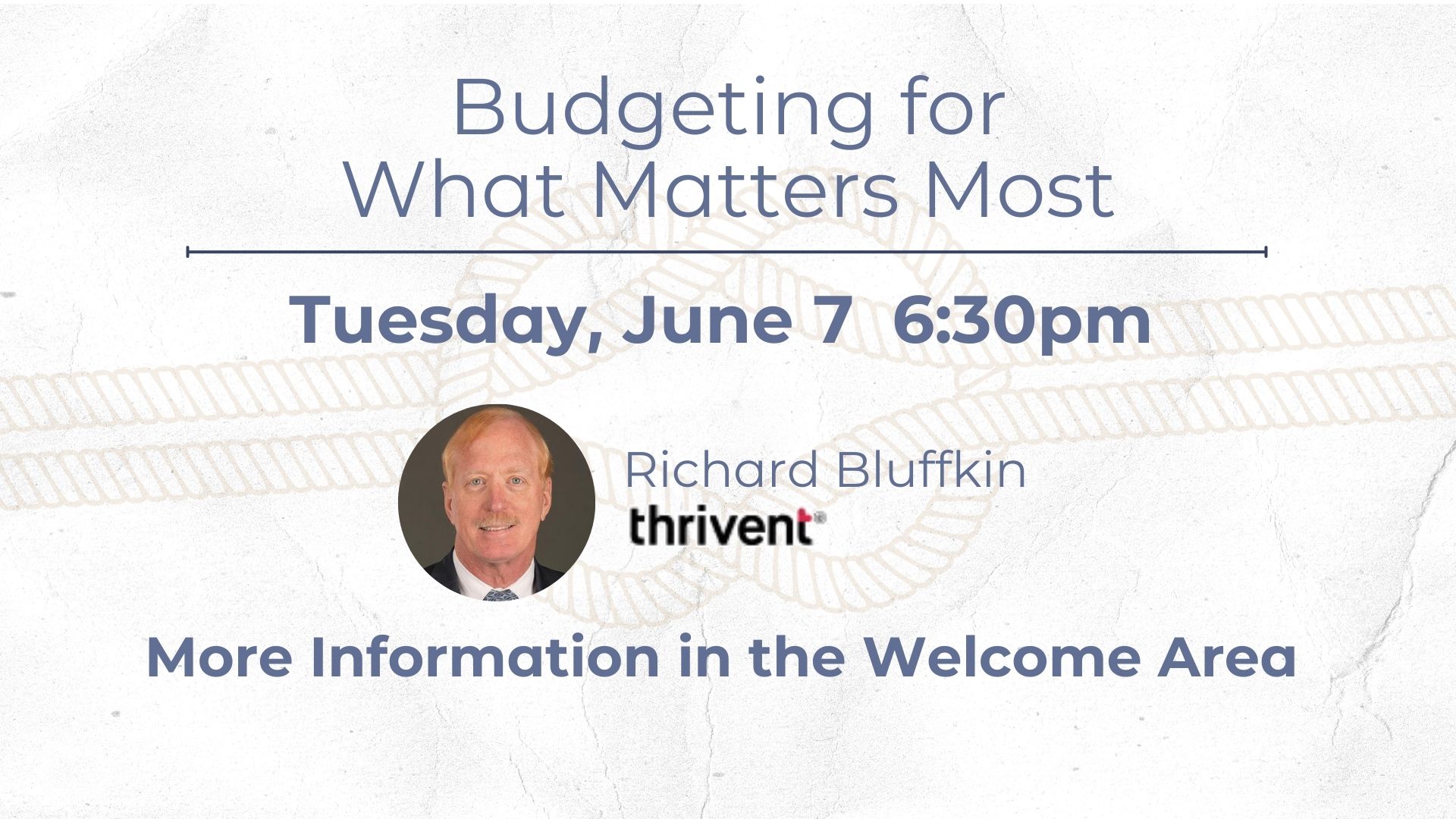 Thrivent Workshop
Richard Buffkin, a local Thrivent Rep will lead this workshop on Budgeting for What Matters Most.
Gain a better understanding of how what's most important to you can impact your financial life. Get the tools you need to track your spending habits. You'll learn the secret to successful, everyday money management.
For More Information :
For over 100 years, Thrivent has been helping people build their financial futures and live more generous lives. At Thrivent, we believe that humanity thrives when people make the most of all they've been given. That's why we help people achieve financial clarity, enabling lives full of meaning and gratitude.
We are a membership-owned fraternal organization, as well as a holistic financial services organization, dedicated to serving the unique needs of our customers. We focus on their goals and priorities, guiding them toward financial choices that will help them live the life they want today—and tomorrow.
Connect.thrivent.com/Richard-Buffkin
3425 Mill Run Lane
Pfafftown, NC 27040
Office       336-488-4051
Zoom ID   317 596 2063
E-mail: Richard.Buffkin@thrivent.com