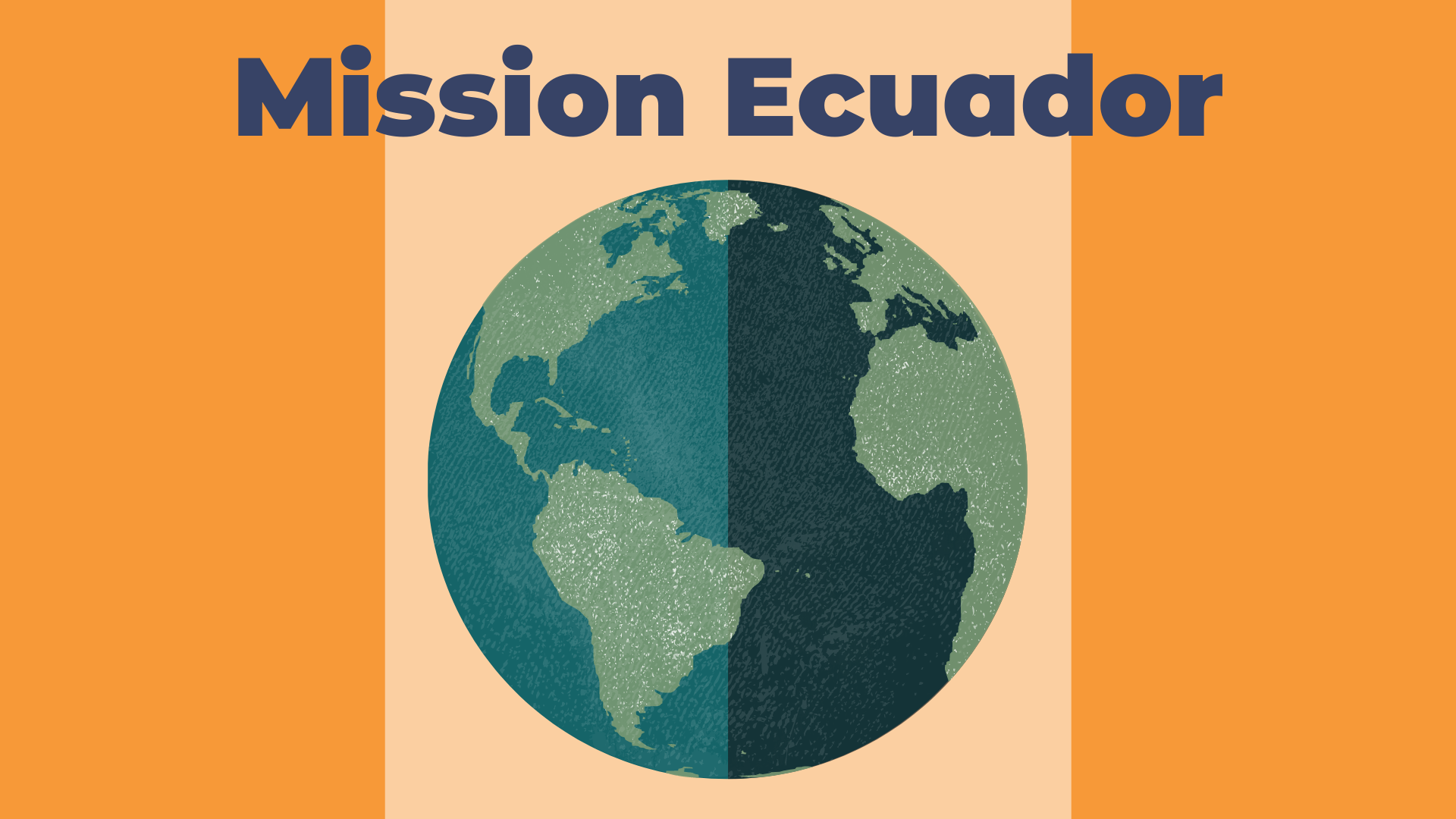 Mission Ecuador Trip
Mission Trip Commissioning May 21 10:30am

Ways to Support!

Dessert Bakeoff  May 21 12pm

Purchase a judging pass for $5 to sample all the sweet treats!

Donate Monetarily

Memo Checks : Mission Ecuador or give Anytime Online Here > 

Donate Items

The Team will be serving at Pan de Vida's VBS program for around 90 children.

Select an item, or two or more listed on a post-it-note from the Supply List Board in the Welcome Area. Return items by May 28.

Mission Trip Details:

2023 Trip Team:  Janela Kollmeyer, Karen Armour-Hoke, Jerry Evans, Mark and Debbie Smith

June 3-10, 2023  General Itinerary :

June 3 – arrive in Quito
June 4 – worship at the English Fellowship church, food distribution at Pan de Vida/ VBS lesson; organize for the week, pray over the families we will meet, shop for supplies
June 5 +6 – help 2 families in Quito in the morning; back to Pan de Vida for VBS in the afternoon (25 kids)
June 7 – travel north to Otavalo, shop in the market, hike to a waterfall
June 8+9 – Help 2 families + VBS in the afternoon (50 kids); serve them lunch
June 10 – tour Quicocha volcano lake; lunch, red-eye flight back to US arrive June 11.

Please let Dinene Crater know if you are interested or if you need additional information (dcrater910@gmail.com or 336-341-2319).

If you do not feel called to go to Ecuador, there will be other ways you can help – donate supplies, help with funds, pray for the team and the people in Ecuador that we will serve.  More information will be communicated as the trip departure nears.