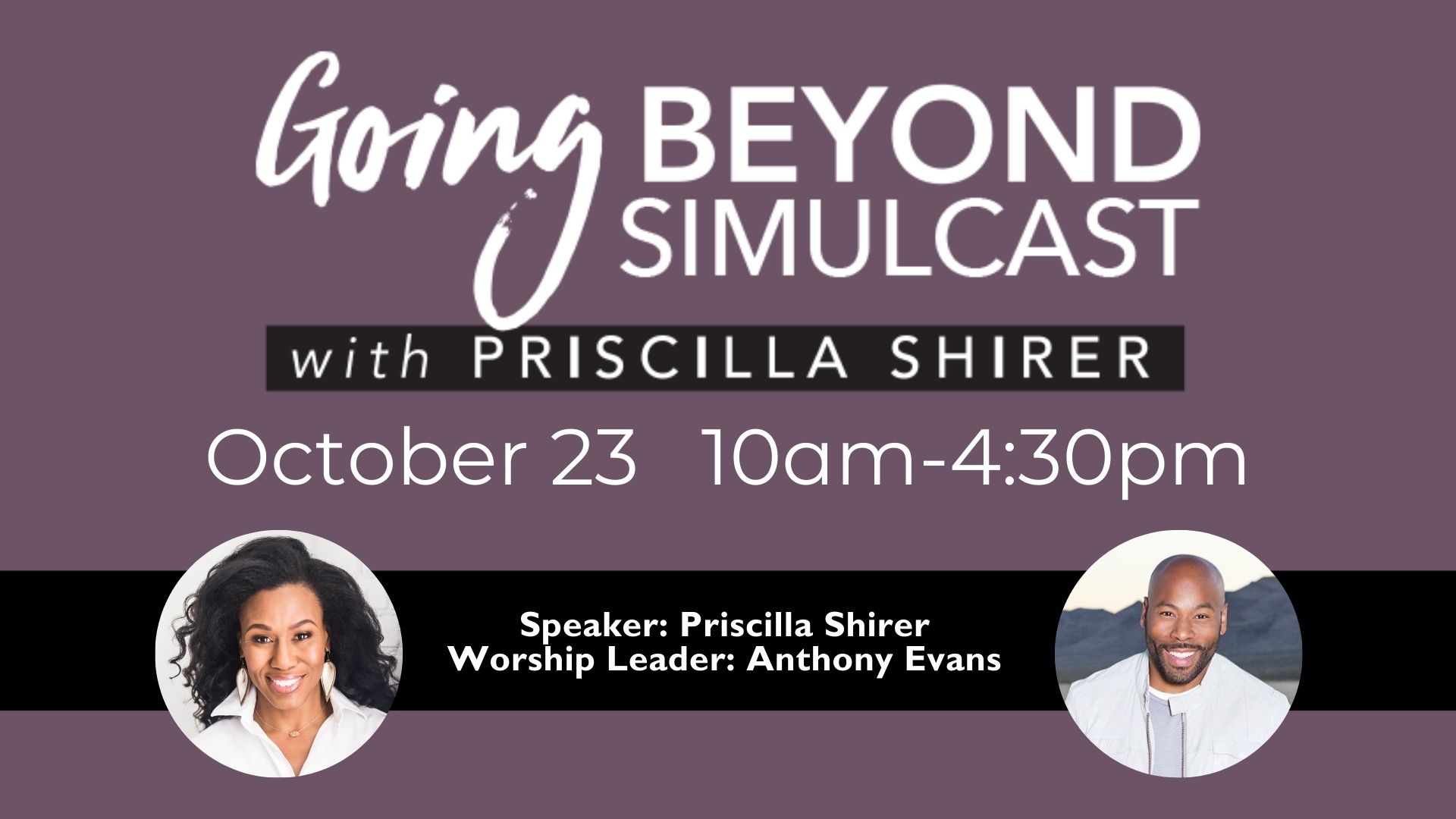 Going Beyond 2021 Simulcast Replay
Fountain of Life is hosting a restream of this year's Going Beyond Simulcast.
Register below to attend this high-energy, high-impact event that gathers believers (streamed all over the world) to lift His name high. You'll experience whole-hearted teaching from Priscilla Shirer and powerful worship with Anthony Evans – along with fellow women at the Fountain. Invite a friend to join you for this special event!
Event Schedule
9:45am – Event Check In
10:00am – Welcome
Session 1
12:00pm – Lunch Hour (Fellowship Hall)
      Lunch is not provided – Bring Your Own Lunch or Leave and Return
1:00pm – Session 2
2:45pm – Break (15 minutes) Coffee and Snacks in the Fellowship Hall
3:00pm – Session 3
4:30pm – Event Ends