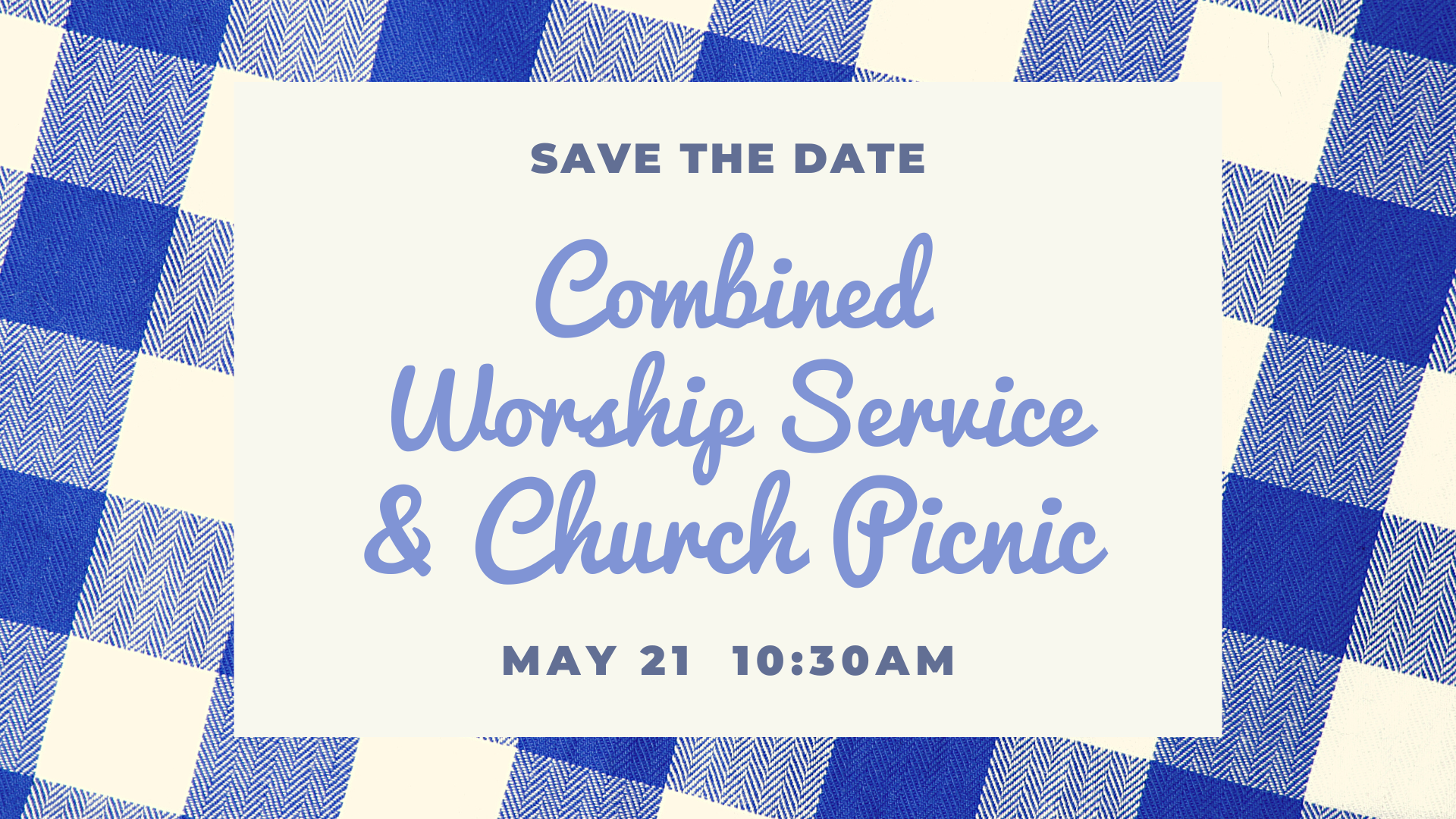 Combined Worship Service
The Combined Worship Service and Church Picnic is May 21!  We'll have one worship service that morning at 10:30am and we'll share time together in worship, followed by lunch and fellowship with a dash of competition.
Sign Up Links Below!
Here's what you need to know:
Step 1: RSVP you and the family for lunch! 
We are planning a potluck style lunch – serving fried chicken (with a boxed salad option for vegetarians). Help us know how many to prepare for by RSVPing early. 
Step 2: Sign Up!
Lunch is free this year but attendees are encouraged to bring a side dish to share, help serve, OR bring a yard game!
Step 3:  Compete or Judge at the Dessert Bake Off 
: Finish the meal off with something sweet as Mission Ecuador hosts a Dessert Bake Off.  Purchase a Judging Pass for $5 to sample all the treats.  All ages are welcome to COMPETE at this year's bake off as well!  We look forward to finding out who earns bragging rights this year in the categories of Best Pie, Best Cake, Best Cookie, Most Original, and Kid's Bake Off (14 & Under).
The picnic is just a few short weeks away, so be sure to stop by the welcome area this morning or check the e-newsletter during the week to get all the details.  
We hope to see you there!
RSVP & Sign Up
Here >
Bake Off Competitors Sign Up
Here >
Hourly Schedule
10:30am

-

12:00

Combined Worship Service
12:00pm

-

2:00PM

Lunch & Bakeoff